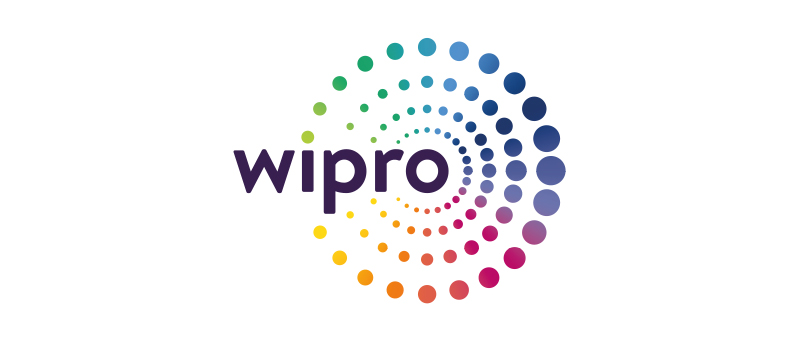 Wipro, one of the worlds most trusted organization, is a name with a long history. Founded in 1945 as a Vegetable Oil Company, Wipro currently is pioneering in both technology and FMCG Space. Wipro Consumer Care & Lighting is one of the fastest growing FMCG companies in India. Wipro Consumer Care & Lighting has presence in 19 countries predominantly in the Indian Sub-Continent, ASEAN & MENA regions. It has 15 manufacturing units in China, India, Indonesia, Malaysia and Vietnam and has state of the art Research & Development and Innovation Centers in India and Malaysia.
India Business
Wipro consumer care has a diverse portfolio of products and operate both in B2C and B2B space. Leading brands in India in personal, wellness & home care category are Santoor, Glucovita, Chandrika, Wipro Safewash and Wipro Garnet. In the B2B space we are a leading player in Institutional lighting, office furniture and modular switches. Wipro lighting and furniture product have won numerous international awards for design.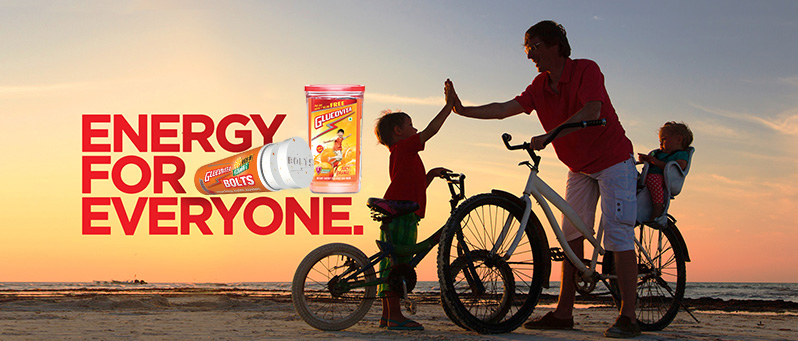 Glucovita is a quality product from the house of Wipro consumer care and Lighting. Powered with the goodness of Glucose, Glucovita is your ideal energy partner for all occasions. Be it for tiredness at work, lack of concentration in classes, or even fatigue in a sports field, Glucovita offers you the most convenient ways to energize. In fact, Glucovita is useful for people of all age-groups.
Unlike complex sugars or caffeine, glucose is the most natural and effective source of energy for the body. Glucose is directly absorbed into the blood stream for conversion to energy and thus helps in an instant energy recharge.
Available in multiple formats and delicious flavours Glucovita products are the best choice for a quick energy recharge for everyone and every need.
How much Glocovita Bolts can I consume in a day?
Two packs of Bolts is equivalent to energy of one glass of plain glucose powder. Thus, you can enjoy as many as you need, as per your energy requirements.
How do you consume Glucovita Glucose-D?
Just add four tablespoons (35gm) of Glucovita Glucose-D in a regular glass of water (200ml) to enjoy this refreshing and energizing drink.
How do you consume Glucovita BOLTS?
Glucovita BOLTS come in pocket-sized containers for instant access. Take the BOLTS you need and store the rest for the next time. It is preferable to consume as quickly as possible and store in a cool and dry place away from direct sunlight.
Who should consume Glucovita?
Glucovita is for anyone who wants to feel energized in an instant.
Why should one choose Glucovita?
Glucovita gives you four ways to help overcome fatigue and be active. Glucose powder drink for refreshing energy drink, Bolts for instant energy on the go, Jelle for instant energy from glucose along with the goodness of honey and fruit and ORSD to help in providing essential electrolytes along with providing energy from glucose. Most Glucovita product are also fortified with calcium, vitamin-D, and iron.
Are Glucose supplements safe for Diabetes patients as well?
In case of diabetes persons the body is unable to regulate the glucose concentration. It is therefore advisable to consult your doctor while taking glucose supplements.
How does Glucovita provide Instant Energy?
Glucovita is loaded with the goodness of Glucose, which contributes to energy-yielding metabolism.
What is Glucose?
Glucose, a carbohydrate, is the primary source of energy for the human body. Thus it allows the body to perform all kinds of energy-requiring tasks like from climbing mountains to finishing homework.
Do Glucose supplements help in case of hypoglycemia?
Yes. Hypoglycemia is a condition where the body has low levels of glucose. Glucose supplements may help in this situation, therefore keep Glucovita handy. It is also advisable to consult your doctor while taking glucose supplements.
What is the role of Calcium and Vitamin-D?
Calcium and Vitamin D helps in strengthening the bones.
Most Glucovita products are packed with the goodness of Calcium and Vitamin-D. However it is neither a supplement nor a substitute to the standard Vitamin D or calcium therapy.
What is the role of Iron?
Iron heIps in reducing the fatigue and tiredness. Glucovita products are packed with iron. However it is neither a supplement nor a substitute to the standard iron supplementation therapy.
Glucose is only for children
Glucose is for everyone! If you need energy, you need glucose. Diabetes patients need to exercise caution.
Glucose is meant only for Summer
Glucose is an all-weather supplement. While it is a common belief that it helps deal with the scorching hot sun, glucose can be taken all through the year because the body needs energy regardless of the temperature outside.
Additional Glucose supplements are unnecessary
While all type of carbohydrates are converted to Glucose by your body as and when needed, you will still need additional Glucose supplements for that instant burst of energy.